Heart Ribbon
Spring Ribbon
Solid Color Ribbon

CHRISTMAS RIBBON
Non Wired Velvet
Wired Velvets
Glitter Ribbon
Burlap Ribbon
Plaid Ribbon
Printed Ribbon
Sheer Ribbon
1 1/2" or #9 Ribbon
4" or #100 Ribbon




NEW CHRISTMAS RIBBONS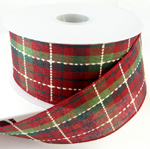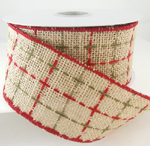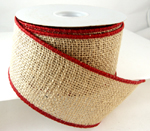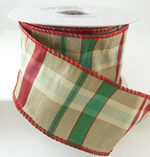 We specialize in a beautiful array of Christmas ribbons. We have the popular wired and non-wired velvets in red, burgundy, brick red, and berry colors as well as a few specialty velvets like the plaid and red velvet. A favorite line is the Christmas glitter ribbons in gold, silver, red, beautiful blues and mixed colors. For a more rustic look, choose among our burlap ribbons or Christmas plaids. Just for fun, don't forget to check out the printed and sheer Christmas ribbons. We have Christmas ribbon available in #40 (2 1/2"), #9 (1 1/2") and even a few in #100 (4"). Just click on the category below to see our full lines of Premium Ribbon.

Non-Wired Traditional
Velvet Christmas Ribbon
Red, Burgundy, Berry
#40 and #9



Wired Traditional Velvet
Christmas Ribbon
Red, Burgundy, Brick Red
#40 and #9

Glitter Christmas Ribbon
Wired

Burlap Ribbon
Wired
Natural and Red (Jute and Poly)
#40 and #9



Plaid Christmas Ribbon
Wired
#40 and #9


Printed and Fun
Wired
Christmas Ribbon

Sheer Christmas Ribbon




#9 or 1 1/2"
Christmas Ribbon

#100 or 4"
Christmas Ribbon

Our Christmas ribbons are used for general Christmas or holiday decorations, for wreaths and lamp posts, ribbon cutting ceremonies, decorations for large corporate organizations, fund raising products, gift items, Christmas weddings, and funeral and memorial services. We have a particularly nice line of plaid ribbons that are good for picnic basket decorations. It is amazing what a little ribbon can do to complete change the decor. Please call us if you are looking for something you don't see here.